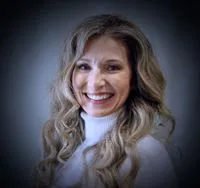 Hello, my name is Monika I am a certified health/ weight-loss coach. Working with the IP program since 2016.
I have done and completed all 3 phases of the program to be able to related and experience the daily challenges my clients face through each phase. I am passionate and devoted to guide/ support, motivate and hold accountable every step of the way.
Ideal protein is a science backed 3 phase (Phase 1: weight loss, Phase 2: Stabilization, Phase 3: Maintenance) structured protocol that resets your body to burn its fat as its primary energy source.
You will have (me) your own personal coach to motivate and guide you for long term success. Ideal protean is not just about losing weight. From day one, it will empower you to learn healthier habits and make decisions that can improve your health.
Weight loss: Food is your weight loss ally not your enemy, with our delicious and satisfying eating plan you will lose weight steadily and safely!
Stabilization: When you reach your weight goal, you will discover your unique, Macro code, personalized to you - it's your guide to better eating for life.
Maintenance: You will navigate eating in the real world, using your macro code to maintain your weight for the long run while you enjoy the food you love.
I work and see my clients weekly only by appoinments, live at the office (600 Houze Way, Suite A4, Roswell 30076) or virtual if that's preferred.
For more information or appointment by phone, call or text 470-699-9043 email: [email protected]. In case you need to cancel an appointment please do so within 24 hours to avoid a no show fee of $25.00.
Thank You and hope I can be part of your journey to reach your health goals.